As we countdown to 2020 and the launch of our new campaign, we're looking back at some of our highlights from 2019 and our campaign to Unlock Education for Everyone:
January
We kicked off 2019 by marking the International Day of Education on the 24th January and acknowledging the shocking 262 million children who are out of school around the world. We spent January producing our 2019 campaign to Unlock Education for Everyone, calling on the UK government to lead globally, invest in education and work with countries to achieve education for all.
February
On the 26th of February, MPs raised the profile of global education through a debate in Parliament on 'global education for the most marginalised'. The debate was secured by David Linden MP, who opened by highlighting why marginalisation in education persists and what can be done by the UK government to tackle it.
March
Introducing the 2019 Campaign Champions! In March, 20 Year 9 & 10 students from schools across the UK were selected as champions for the campaign to Unlock Education for Everyone. They participated in a training weekend to learn all about the campaign and make a plan for taking action in their schools and wider community.
April
Schools around the UK marked the Global Campaign for Education's Global Action Week for Education from 24th April – 1st May through a range of school activities and exciting events. Trinity St. Peter's CE Primary School even released this incredible music video for the campaign!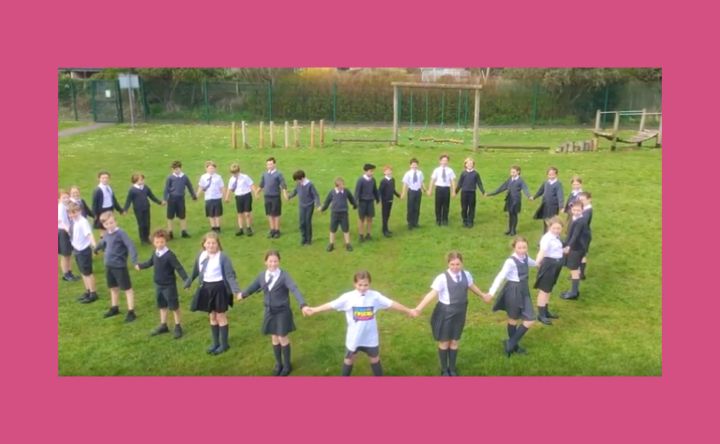 May
Since the training weekend, the Campaign Champions kept busy by campaigning in their schools and local communities on global education. Amy and Danielle from St Dominic's School in Belfast organised an exciting campaign day on the 31st May with a local primary school and invited local MP, Paul Maskey, along to tell him all about the campaign.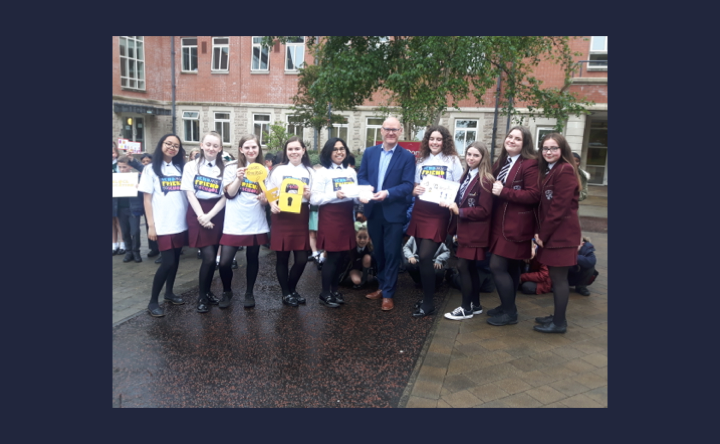 June
Many schools around the UK marked our annual Week of Action from 17th – 21st June by inviting their MPs into school to present the work they had been doing for the campaign. As well as this, the Campaign Champions travelled to London for a parliamentary action day, where they met with over 40 MPs to explain how the UK government can take action to Unlock Education for everyone.
July
During an action-packed month, we were pleased to see the International Development Committee produce a report on disability-inclusive development, which included many of our recommendations. Many schools ended the academic year with some amazing campaigning for Send My Friend, including this great video from Kingsbury High School!
August
We were thrilled when the UK government announced a £90 million pledge to Education Cannot Wait, the world's first multilateral fund dedicated to education in emergencies. Education Cannot Wait seeks to raise enough money to support the education of 9 million children and youth by 2021.
September
Jessy and Isaac travelled from Malawi to the UK on the 18th September for the annual Steve Sinnott Foundation Young Ambassadors Project! During their action packed two-week trip, they visited three UK secondary schools, addressed thousands of other young people at the London Climate March and shared their stories by speaking at a range of events with our Coalition members.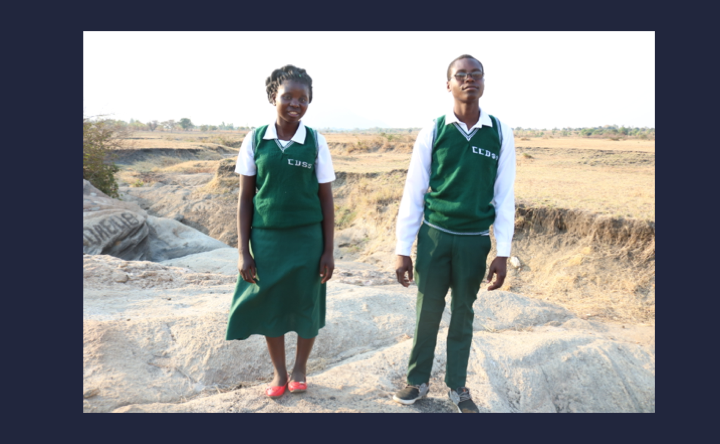 October
As well as all of this, Jessy and Isaac attended Labour and Conservative Party Conferences in Brighton and Manchester. They met with over 20 parliamentarians, including then Secretary of State for International Development, Alok Sharma. They also spoke at two Send My Friend to School events on global education and two Oxfam GB events on climate change.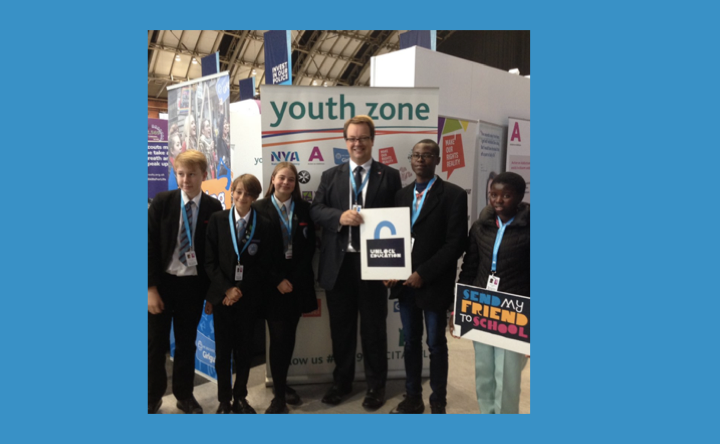 November
November saw the wrap-up of our 2020 campaign to Unlock Education for everyone, which over 1,450 schools participated in! THANK YOU to everyone who got involved in this year's campaign, it is because of you that more children than ever are receiving a quality education.
December
However, there is still more to do. That's why we are spending December getting prepared for the launch of our 2020 campaign on education and climate change, which will be launched in January 2020 in partnership with the Climate Coalition. Watch this space…!
This blog post was written by Hannah McLean-Knight, Campaigns Officer at Send My Friend to School.