This year, hundreds of primary schools across the UK have been involved in the All My Friends Need Teachers campaign. We have been so impressed by their creativity and ability to make such a positive change.
Check out some of their amazing work here:
St Cleopas school's All My Friend Need Teachers classroom display
St Vincent's fantastic issue trees, ready to send to their local MP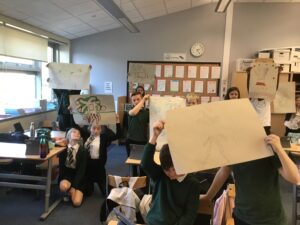 Download your 2022 campaign pack here and get involved in the campaign!