Local Press Guide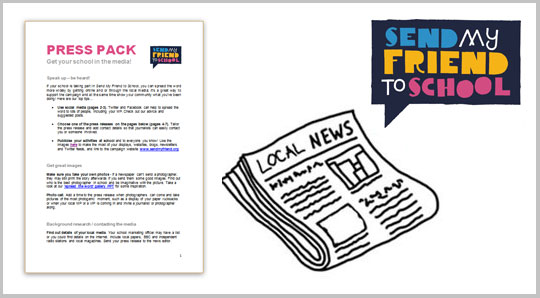 Make the most of local media to get publicity for your Send My Friend to School activities.
The top tips and template press releases in our Press pack will help you get the word out about the campaign. We also have advice for sharing your activity on social media.
If you're planning something big, let us know by filling in this short form! 
Download resources